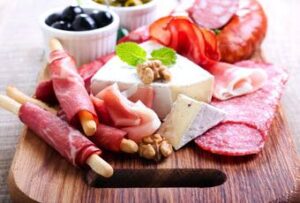 It's Mother's Day 2016! In this era of Instagram , Pinterest and every other social media outlets, there are droves of people snapping shots of their food prior to digging in. Even if we are not the ones going to the restaurants, how many of us have spent an hour on Pinterest, perusing the photos of how to set up the perfect Party. We can find a photo of anything we need or a recipe with step-by-step instructions.
With Mother's Day around the corner, that woman in your life who makes meals and tidies up the kitchen afterwards, packs lunches and includes a note on your napkin, you may be wondering what would be the perfect gift for her to show her you care.
Food Glorious food
We're anxious to try it
Three banquets a day
Our favorite diet
Just picture a great big steak
Fried, roasted, or stewed
Oh food! wonderful food! marvelous
food! glorious food!
I'm a true believer in the idea that you can never go wrong with food. I have a neighbor who brings us cookie dough whenever the store has a BOGO (Buy One Get One free). It's a gesture of kindness that brings joy every time! I share this to say that it is always the thought that counts.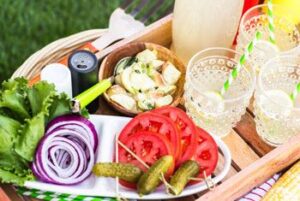 Food glorious food.
What is there more handsome?
Gulped, swallowed or chewed, Still worth a KINGS RANSOM!
What is it we dream about?
What brings on a sigh?
Piled peaches and cream about- SIX FEET HIGH
The simple idea of presentation is everything can be demonstrated with this. It's a known fact that bagels and coffee in the morning is common but coffee and bagels served on a tray in bed is a sweet memory. Life is what you make it. This holiday is focused on honoring the woman in your life that exudes unconditional love. If you can't make it, buy it!
Food glorious foodcorporate_catering Eat right through the menu just loosen your belt two inches and then you work up a new appetite in this interlude then food once again food fabulous food glorious food.
Food, Glorious Food -written by Lionel Bart, is the opening song from the 1960s West End and Broadway musical (and 1968 film) Oliver!
At Chef's Catering, we realize that food and family go hand in hand. If your hands can't handle one more thing, call us at 704-321-2121 and allow us to lift the burden, create something beautiful and deliver the love. You'll get all the credit!