Express Business Box Lunches
(2 hour notice required with a 6 person minimum)
The Deli Box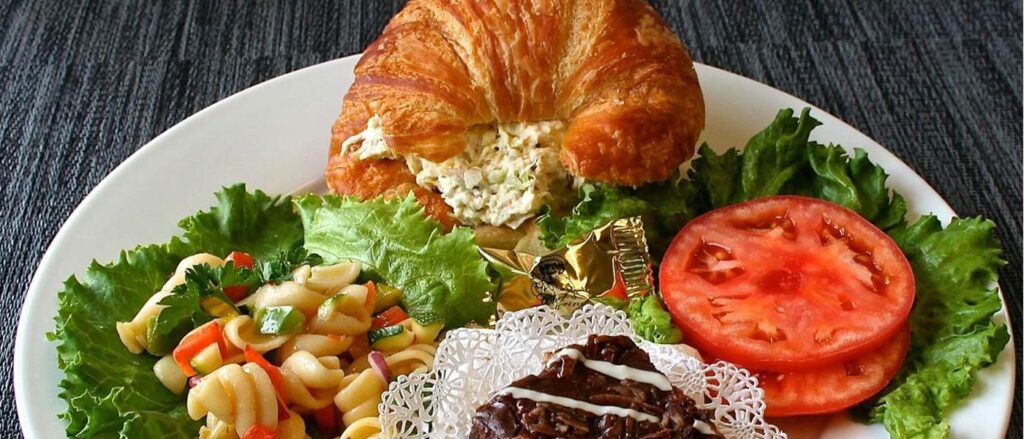 Gourmet butter croissant with swiss and your choice of turkey, Smithfield ham, roast beef or homemade chicken salad, lettuce, tomato served with garden fresh pasta salad and a gourmet dessert.
12.50
Make it gluten free (GF brownie or fruit) for 3.00
Chef's Salad Choice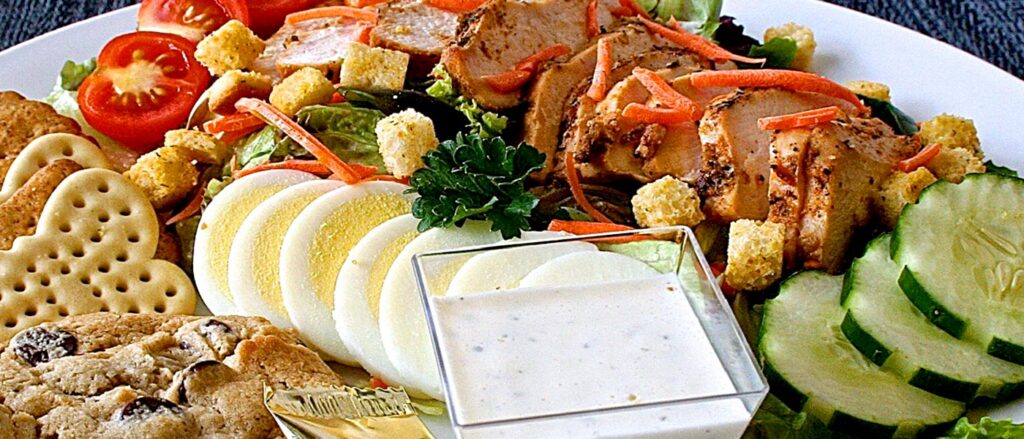 Sliced grilled chicken breast over fresh greens and seasonal vegetables, hardboiled egg, crackers, croutons, your choice of dressing and a fresh baked gourmet cookie for dessert.
13.50
All Salads can be made Vegan or Gluten free if requested for a 3.00 upcharge.
Sides
Potato salad, garden fresh pasta salad.
3.50 per person
Cape Cod chips 2.00 each
Hot Lunch Express
(2 hour notice required with a 15 person minimum)
Meat or Vegetable Lasagna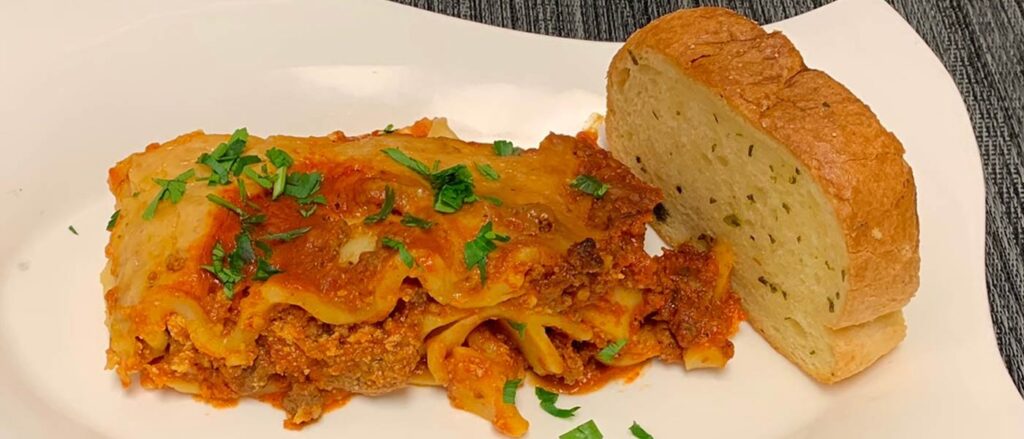 Meat or vegetarian lasagna, garden salad, assorted dressings and garlic bread.
14.00
Pulled Pork BBQ and Fried Chicken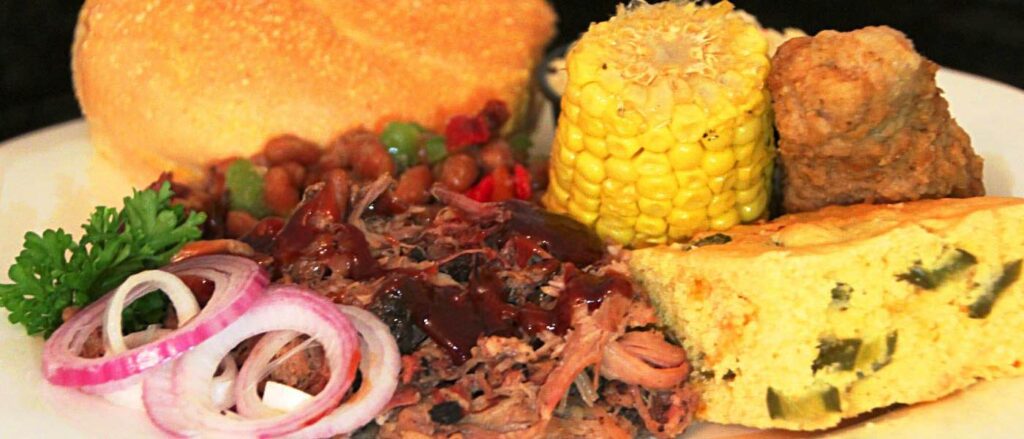 House smoked pork BBQ and buttermilk fried chicken with brown sugar baked beans and baby cabbage slaw.
16.00
Additional choices
Choice of side salad (choose between garden, fiesta, Caesar or Greek salad) 3.50
Choice of additional side 3.00
Gourmet cookies 33.00 per dozen
Dessert bites 2.75 (minimum 15)
Standard Catering (per person) 2.50
Appropriate disposable eating and serving utensils, linens and chaffing dishes
Upscale disposable utensils 3.50
Casual catering 1.50
Disposable chaffing dish 10.00