Assorted Soft Drinks 2.00
Bottled Le Bleu Water (20 oz) 3.00
Freshly Brewed Tea (by the gallon) 12.00
Homemade Lemonade (by the gallon) 12.00
Blackberry Homemade Lemonade (by the gallon) 13.00
Box of Coffee (96 oz) 25.00
Iced Coffee (by the gallon) 20.00
Champagne Punch (by the gallon) 18.00
Orange Juice (by the gallon) 12.50
Apple Cider (by the gallon) 19.00
Ice Service (per bag) 3.00
Beer & Wine Packages
Cabernet Sauvignon
Merlot, Chardonnay
Pinot Noir
Pinot Grigio
Beer, Wine and Soft Drink Bar
Includes House Wines, domestic, imported beer and soft drinks
First 2 hours $9.50 per guest
First 3 hours $12.50
( add $3.00 per guest for each additional hour )
Premium Beer, Wine and Soft Drink Bar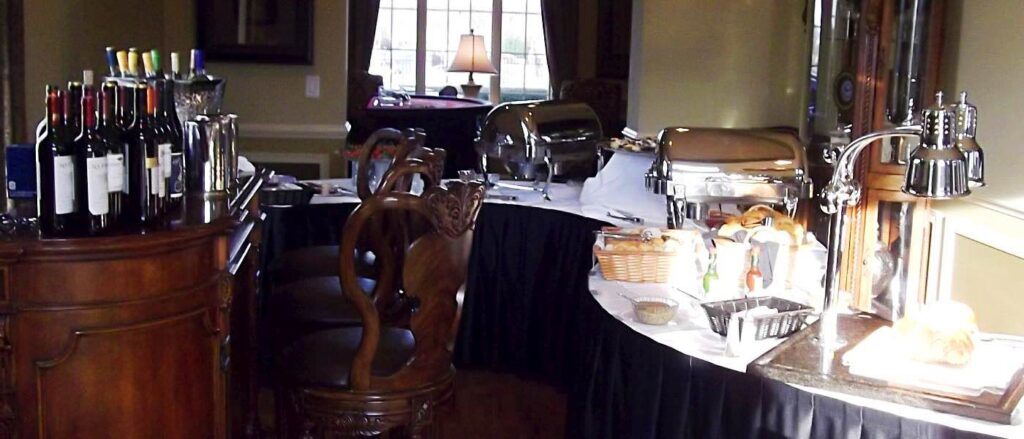 First 2 hours $12.50 per guest
First 3 hours $15.50
(add $3.00 per guest for each additional hour)
Full Bar Set – Ups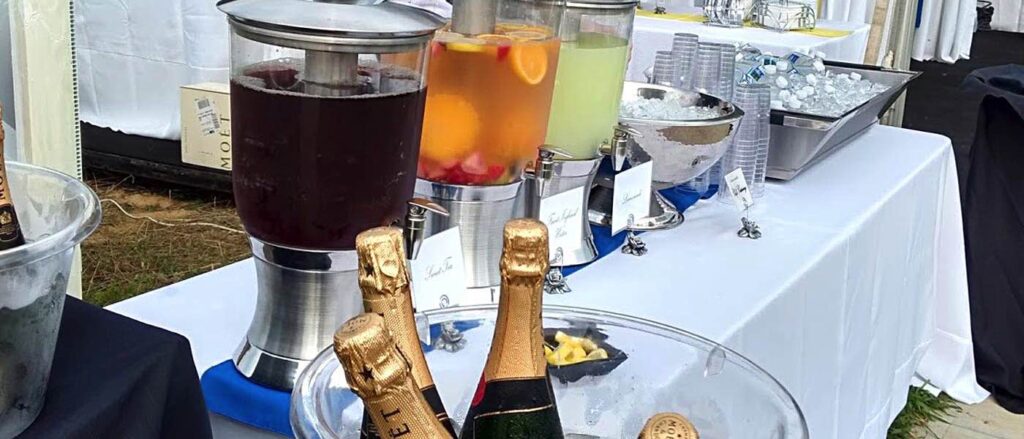 Liquor supplied by the host
$ 4.95 per guest for first 3 hours
$ 1.00 per guest each additional hour
Corkage Fee
In case host wants to provide wine a $ 3.00 fee per guest is applied.
Champagne Toast
$4.95 per guest
One Glass of champagne per guest
Gourmet Coffee Service
Regular, Decaffeinated and Flavored Coffee w/ chocolate and whipped cream.
$1.50 per guest with disposable cups
$3.50 per guest with china
A la Carte beverage packages are available based on hosts' preference.