Q: Is there affordable watering catering near me?

A: Yes. If you live within 50 miles of the Matthews, NC (Charlotte, North Carolina) area. Our catering services include Charlotte, NC; Pineville, NC; Weddington, NC; the Ballantyne area; Waxhaw, NC; Rock Hill, SC; Monroe, NC; Fort Mill, SC; and surrounding areas. See our delivery area map for details. So if you are within our service area, your answer is: "There are wedding catering services near me!" We are one of the best local caterers for weddings in the South.
Q: What does wedding catering cost?
A: We can tailor your wedding menu, wedding reception food, and wedding catering ideas to your budget. We don't do "cheap" wedding catering, we do elegant and affordable wedding catering. Our reasonable wedding catering prices will astound you.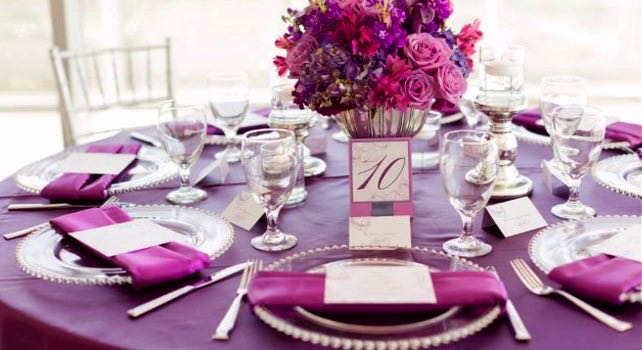 Q: What type of wedding food do you cater?

A: As one of the best wedding caterers in the South, Chef's Catering provides everything from elegant wedding food catering, to (Bar-B-Cue) BBQ wedding catering, to wedding buffet catering.
Chef's Catering knows that when you are planning your wedding and reception, you want everything to be perfect. This is not always easy and in fact, the time it takes to plan the perfect wedding and reception is very valuable. We do not want you to get all worked up about your event when you can simply allow us to put in our time and expertise. We understand not only the art of the occasion, but when it comes to family; we understand the heart of the occasion. From wedding cakes to reception dinner entrees, we would like to extend an invitation to you to come in to our Tasting Suite and try samples of our wedding menus.
If you already hired a wedding planner, Chef's Catering loves to work with wedding professionals as well. We are continually strengthening our relationships with area venues and event planners. The word is out among wedding professionals about how amazing our food is. Our wedding collections have been designed to bring the wow factor.
There is something admirable about our in-house wedding planners: they care. No matter what your catering or event budget, they will respect it and take the time to brainstorm creative solutions to make your wedding and wedding reception the best it can be. It's because our food is so flavorful and our staff so talented that we can cater to such a variety of events.
Whether you're preparing a wedding reception, a buffet, a casual get-together, a bridal shower, or a groomsmen dinner, we share in your excitement to make it the most excellent event it can be. Our entire catering team is committed to fulfilling your vision. We have been catering weddings and receptions in the Charlotte, NC (and surrounding areas) for more than 35 years.
Our staff exemplifies leadership qualities and professionalism, backed by a consistent, verifiable record of achievement. We will sit down with you in our Tasting Suite and help to create a personal wedding menu to fit your special event. Our customers' needs being exceeded is our top priority. Our entire wedding staff is devoted to those needs. We will help you bring together the details of your event from start to finish ensuring a wonderful day filled with precious memories. Chef's Catering is proud to give you more flavor, more style and more value because you deserve to feel special.