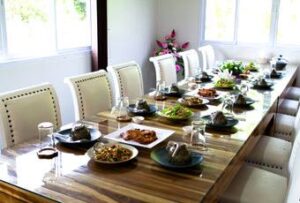 There is always something trending when it comes to weddings! I think the word "trending" is trending. With that being said, here are some of the food trends that are currently circling around the world of weddings!
Couples are becoming really creative when it comes to planning their weddings. Traditional is no longer traditional. The ideas are only limited by your imagination and your internet connection to Pinterest and The Knot!
I have talked with hundreds of brides and I am touched by their concern over how happy their guests will be. Couples want their reception to be fun and free flowing with a touch of something special. Family-style dining works well with both elegant and casual settings. Conversation flows from guest to guest as they pass around each course from salad to entree and all those fabulous side dishes.
The cocktail hour has transformed with the growing popularity of tasting stations. It's a great way to wow your family and friends with an unexpected array of flavors. Whether it is Make Your Own Slider stations or a Shrimp and Grits station. The variations of what can be served is endless!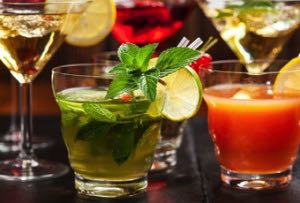 Farm Fresh, locally grown food is gaining popularity. Menus are being chosen to fit the seasonal calendar of ingredients. Root vegetables in the Winter and fruit-infused BBQ sauces in the Summer. Delicious 365 days a year when you consider what is fresh for each season!
No-guilt snack attack. Brides and grooms alike have sacrificed their favorite foods for months prior to the wedding just to look awesome in their wedding attire. Since nobody wants the party to end, a new trend is to jump-start the party before it starts to wind down with late-night snack trays. Forget the shrimp and lobster and bring out the ice cream bar with all the toppings!
Chef's Catering has an amazing Ice Cream Station.
Chef's Catering Ice Cream Station:
Vanilla, Strawberry and Chocolate Ice Cream, Whipped Cream, Butterscotch, Caramel, Hot Fudge, Cherries, Strawberries, Bananas, Sprinkles, Pecans, Gummy Bears, Butterfinger, Oreo, M & M Reese's Pieces.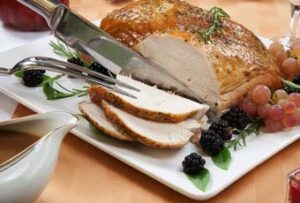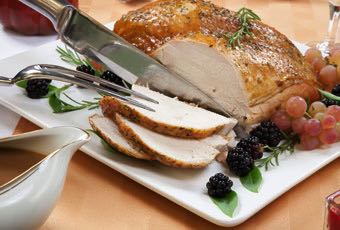 Just imagine if the station was set up along side of the dance floor at around 9:30 or so! There would be a frenzy of flavors and a mad rush to be the first to create a sundae that would make your flower girl dance with her spoon in the air like she just don't care!
With the traditional wedding menu, couples can rarely go wrong by offering a beef, chicken and vegetarian option. With that being said, it's difficult to entertain a large group of friends and family without a number of dietary needs to be considered. Any great caterer can take a classic cuisine and re-imagine it to fit the current trends of health-oriented eating. As filling and comforting as garlic mashed potatoes are, couples are opting for grilled or roasted vegetables. Instead of the heavy Chicken Parmesan, a lovely lemon & thyme free-range chicken can be a uplifting change to keep people feeling light and ready for fun.
I hope this spurs your imagination and inspires you to take a look at our collections that definitely have something for everyone. If you have something in mind but don't see it in our collections, please call me. I am here to help you create your day, your way!
Lea Oglesby
Director of Weddings and Events at Chef's Catering