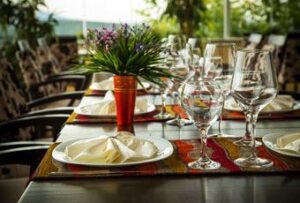 As the days tick by in preparation for your wedding, the rehearsal dinner is an event to truly honor those you love the most. This is a time for those closest to you, the wedding party, your parents and siblings to gather and be together. The wedding day will be filled with all the spectators but the night before is just for you. In the era of everyone following trends and posting each moment of their life on Facebook or Instagram, tweeting every clever thought on Twitter, sometimes it's just nice to kick back and relax with a barbecue and some backyard games. Everybody loves a theme and they can simplify your menu planning to be sure.
I'm one to over plan so themes help me to hone in my thoughts and creative ideas around one central point. It instantly creates a mood whether it be backyard barbecue or Mexican Fiesta Night. I love Cuban Food so a "Make Your Own Mojito" bar is always a fun idea. Actually, a "Make Your Own…" anything bar is awesome. You can choose your music to fit the theme or if someone in your crew is willing, they can make a playlist that is uniquely suited to your relationship. We all have our story.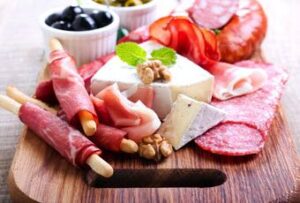 Chef's Catering loves to be the co-creator of your individual story. Talk to one of our event planners and create a vision of what you want and we will do the leg work. We will add flavor to your life in more ways than one.
Let's toast a new beginning and a wonderful future. Remember that it's YOUR DAY, YOUR WAY. We are just here to help!