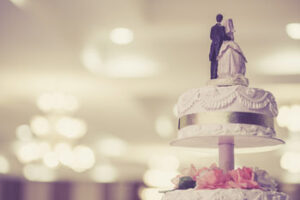 Cooking is like painting or writing a song. Just as there are only so many notes or colors, there are only so many flavors – it's how you combine them that sets you apart.
Wolfgang Puck
Food and relationships follow similar paths.
There is an introduction to something or someone new which turns into an interest, which becomes a familiarity, which turns into a comfort and then a passion which you just can't live without.
It is only fitting that on the day of your wedding, the celebration of the person you just can't live without, you celebrate with food that either brings you comfort or fills you will excitement.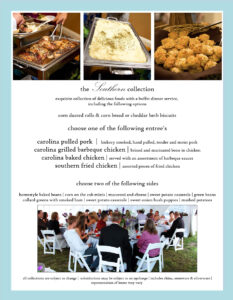 Some receptions are planned with family and comfort in mind like our Southern Collection.
It's comfort and class wrapped into one. For $30 per person, it includes incredible Southern flavors on fine china and servers filled with Southern hospitality. All collections are subject to change in price but I'm telling you that this is such an amazing deal.
If your wedding day is to represent your zest for life, take a look at our Hors d'oeuvres Collection. For just $48 per guest, Chef's Catering can deliver a medley of flavors to savor. Can you imagine the fun and conversation that will be sparked by your friends and family experiencing new flavors for the first time along with some familiar favorites. Your wedding is the first day of your new life together as a couple. Start it out with an adventure in culinary creations.
With Spring, comes new life and new love and Chef's Catering wants to be a part of your special day.
As a full service caterer, our event planners are here to provide assistance in planning and handling all aspects of your event. Chef's Catering can provide servers, bartenders, centerpieces and any other decor, tents, ice sculptures, all rentals, lighting, valet parking, floral design, entertainment, and more. We know planning events can sometimes seem overwhelming, so please contact us with any questions you may have. With many years of event planning experience, we can help you save headaches, time, money and ensure an all around 5 Star Service!
The way Chef's Catering combines its flavors is like a love song written just for you!