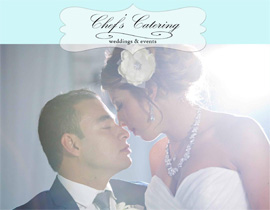 Spring is in the air and Here Comes The Bride! Here at Chef's Catering, The Wedding March has a whole different meaning as Brides find themselves anywhere from a year to just a few months to make this "Once in a Lifetime" event spectacular.
The Wedding March is a tradition that has been around since the mid 1800's. It is not really known where this tradition began but it is followed by many to this day. The music we hear in our head is slow and dramatic but when it comes to putting together the wedding itself, slow and dramatic are two descriptions most families don't want.
Brides and Wedding Planners need to be organized, knowledgeable and direct. There are so many choices available in this day and age that it is easy to be distracted from the calendar which is flipping through the weeks without much notice. Time flies when you're having fun they say but it is not much fun when your year to plan sneaks up on you from behind and startles you!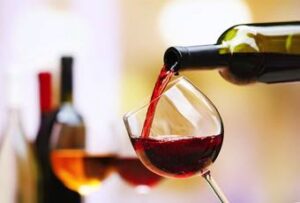 Our dishes are crafted with incredible vision and culinary expertise. We are delighted to work with you and would be more than happy to customize a wedding or event menu catered to your specific needs. The menus that are provided are a great reflection of the incredible food we offer, but please know that we can customize anything you might like.
As the Director of Weddings and Events at Chef's Catering, it is my goal to guide couples planning their day with warmth, creativity and patience. There should be no stress when creating your memories. Love on a plate. This is my goal.
Call 704-412-4147 to talk to an event planner.