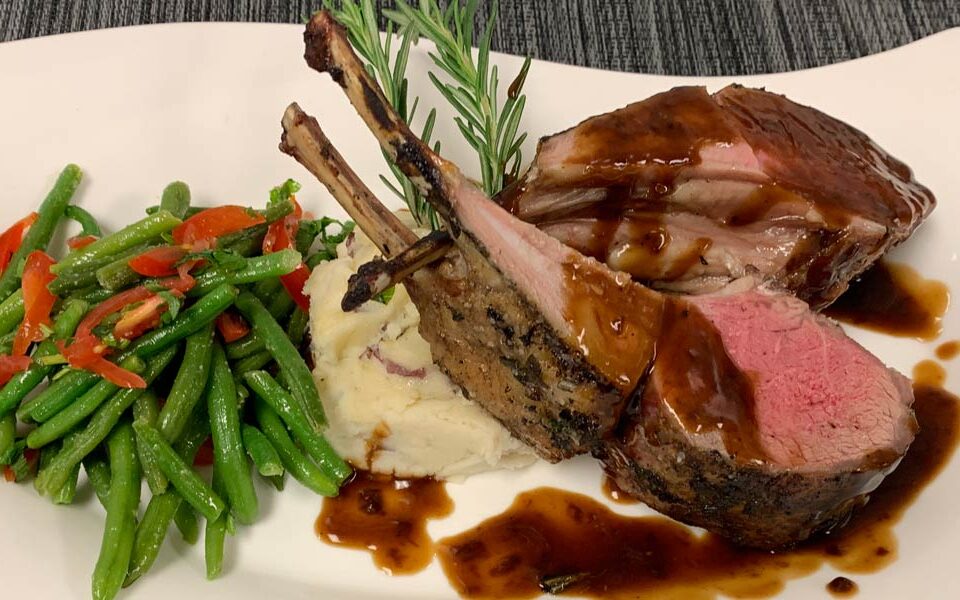 A successful event is one that your guests remember. One thing that's sure to stick out in their minds is a dining experience filled with attractive, delicious food and first-class service to go with it.
With wedding catering services, corporate catering services, and other event catering services in our repertoire, Chef's Catering can help make your event in Mount Holly unforgettable.
Wedding Catering & Rehearsal Catering for Any Mount Holly, NC Venue!
Food and beverages are a big task to check off your wedding to-do list. When you book our wedding catering services, you can feel confident that everything will be taken care of exactly to your liking.
We offer many customizable catering options for weddings and rehearsal dinners of all sizes and styles in Mount Holly. Work with our caterers to bring your personalized dream menu to life or choose a catering collection that matches your vision. From appetizers and drinks to entrees and desserts, we have you covered.
Corporate Event Catering in Mount Holly, NC
Planning a work luncheon, meeting, presentation, or another corporate event? Chef's corporate catering services can make the process easier and your event more enjoyable.
We can organize a lunch buffet in your office, bring convenient box lunches to your conference, or serve a fully catered meal to you and your clients and employees. Our caterers can work with events of any scale at any indoor or outdoor venue in Mount Holly.
Other Party Catering & Event Catering in Mount Holly, NC
With our many years of experience in event catering services, we can provide five-star dining and service for all types of events. We offer party catering for special celebrations in Mount Holly, both big and small.
Whether it's a themed bar mitzvah or an elegant cocktail party, we'll create a menu and deliver an experience that wows your guests.
Choose Us for Mount Holly, NC Meal Catering for:
Breakfast Catering
Brunch Catering
Lunch Catering
Dinner Catering
Carving Stations
Hors D'oeuvres
Buffet Catering
Box Lunches
And MUCH MORE!
Contact Chef's Catering to enlist our services for your Mount Holly event today!