Chef attended
Prices are based on a minimum of 40 people.
Herb Roasted Tenderloin Filet of Beef*
Served with French bread and mini croissants with remoulade, creamy horseradish and Dijon mustard.
11.95
Steak Diane*
With a cognac Dijon red wine sauce.
10.95
Shrimp Scampi Station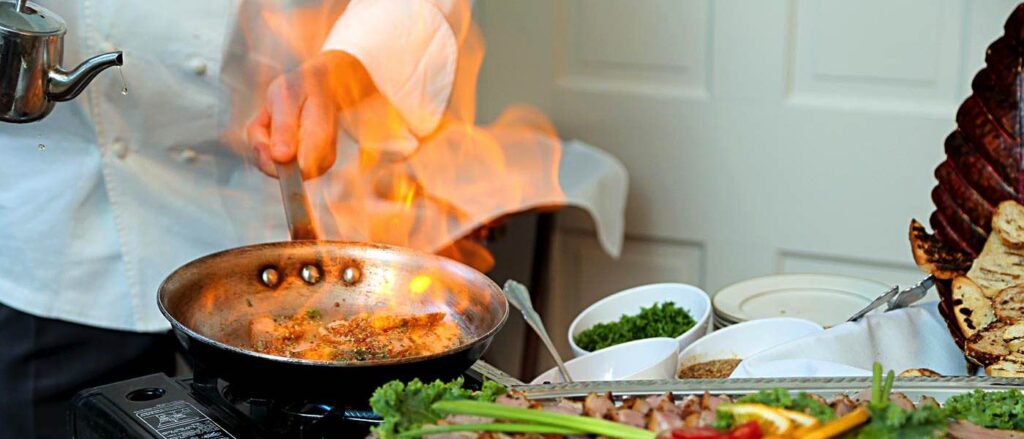 Garlic, lemon, chardonnay, flamed shrimp in lemon butter with linguini pasta.
10.95
Prime Rib with Rosemary Au jus*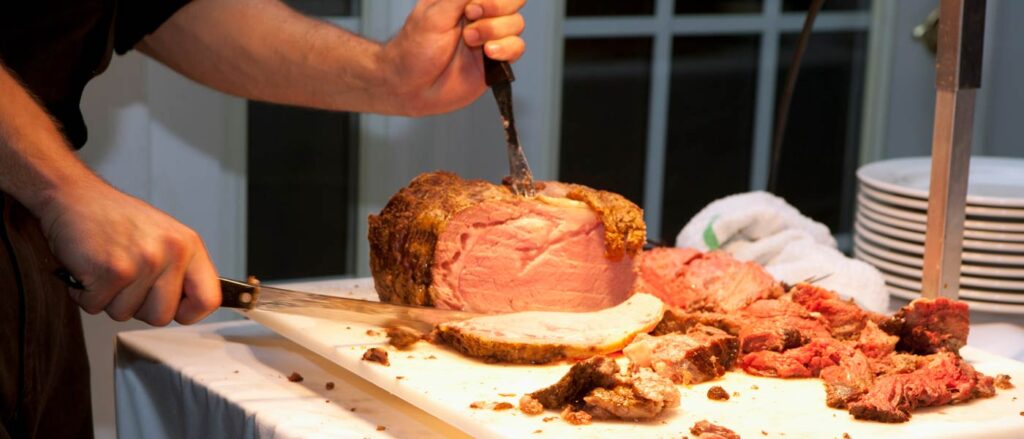 Served with yeast rolls and creamy horseradish.
11.95
Honey Glazed Spiral Ham
Served with honey Dijon and cheddar herb biscuits.
7.95
Roast Beef*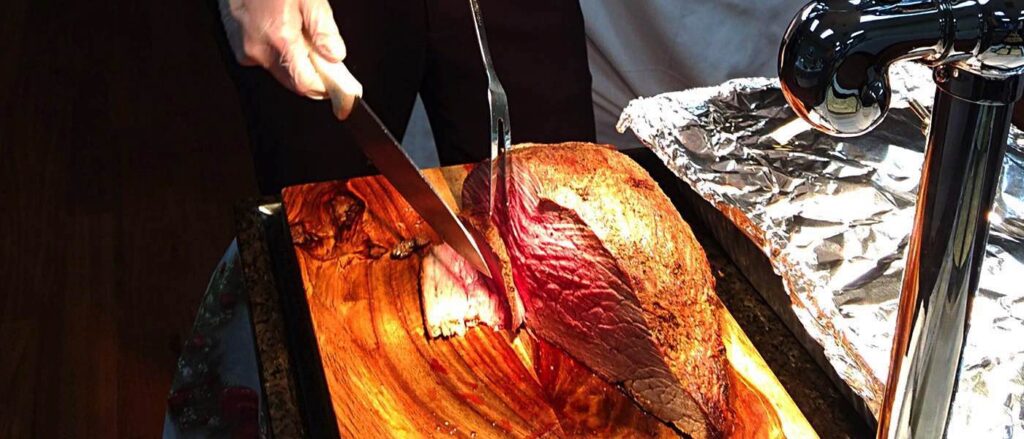 Served with remoulade sauce and Italian herbed panini rolls.
7.95
Herb Roasted or Smoked Turkey Breast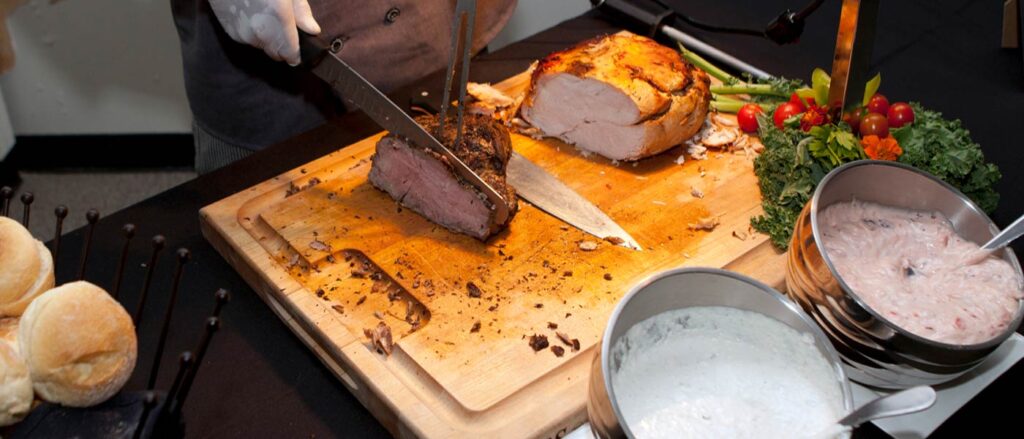 Served with Italian herbed panini rolls and mustard and mayonnaise.
7.95
Pasta Station
Tricolored tortellini, bowtie, penne, seasoned vegetables with a variety of house marinara, vodka and pesto sauces.
8.95
Mashed Potato Bar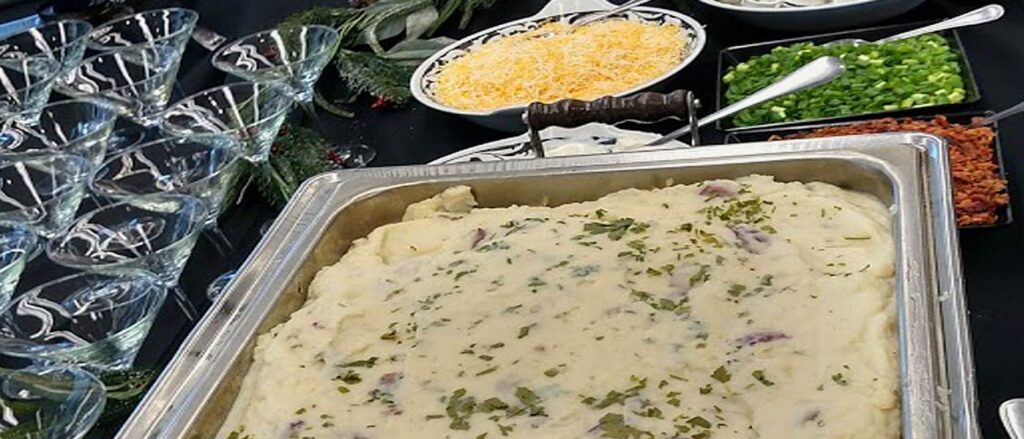 Fresh red skin mashed potatoes, with bacon bits, chives and shredded cheddar.
4.95
Three Cheese Mac Station
Served with pulled pork, crispy onions and diced blackened chicken.
8.95
Add lobster meat for 7.00
Add baby shrimp for 5.00