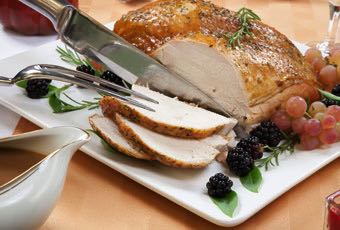 In Waxhaw, NC, our company provides full catering services, including wedding catering, event catering, corporate catering, and more. As a local business with decades of experience, we are a catering company that cares about quality and always does whatever it takes to make our clients' events as seamless and stress-free as possible.
Wedding Catering & Rehearsal Catering for Any Waxhaw, NC Venue!
From the Red Barn to Cedar Creek and over the border into SC, Chef's Catering provides total wedding catering services for Waxhaw area celebrations. We are experienced party caterers and always bring the best combination of professionalism, fun, and delicious meals to our clients' events. This includes options for Hors D'oeuvres, BBQ Catering with Carving Stations, and complete dinner catering services.
Corporate Event Catering in Waxhaw, NC
Tucked away from the busy city, Waxhaw, NC is a great place for a corporate retreat, conference, or event. So that you can stay focused on the business at hand, our company is happy to provide complete corporate event catering – whether it is just a simple lunch or an entire week of meals.
Other Party Catering & Event Catering in Waxhaw, NC
As a flexible, full-service catering company, Chef's Catering is here to help with every party, celebration, and get-together you are hosting this year. With decades in the business, we've seen it all – from birthdays and anniversaries to graduations and family reunions, our catering services can turn any good event into an unforgettable afternoon or evening.
Waxhaw, NC Meal Catering For:
Breakfast Catering
Brunch Catering
Lunch Catering
Dinner Catering
BBQ Catering
Carving Stations
Hors D'oeuvres
Buffet Catering
Box Lunches & MUCH MORE!
If you are interested in booking an experienced local catering service near Waxhaw, contact us today to secure Chef's Catering before our calendar is too full.