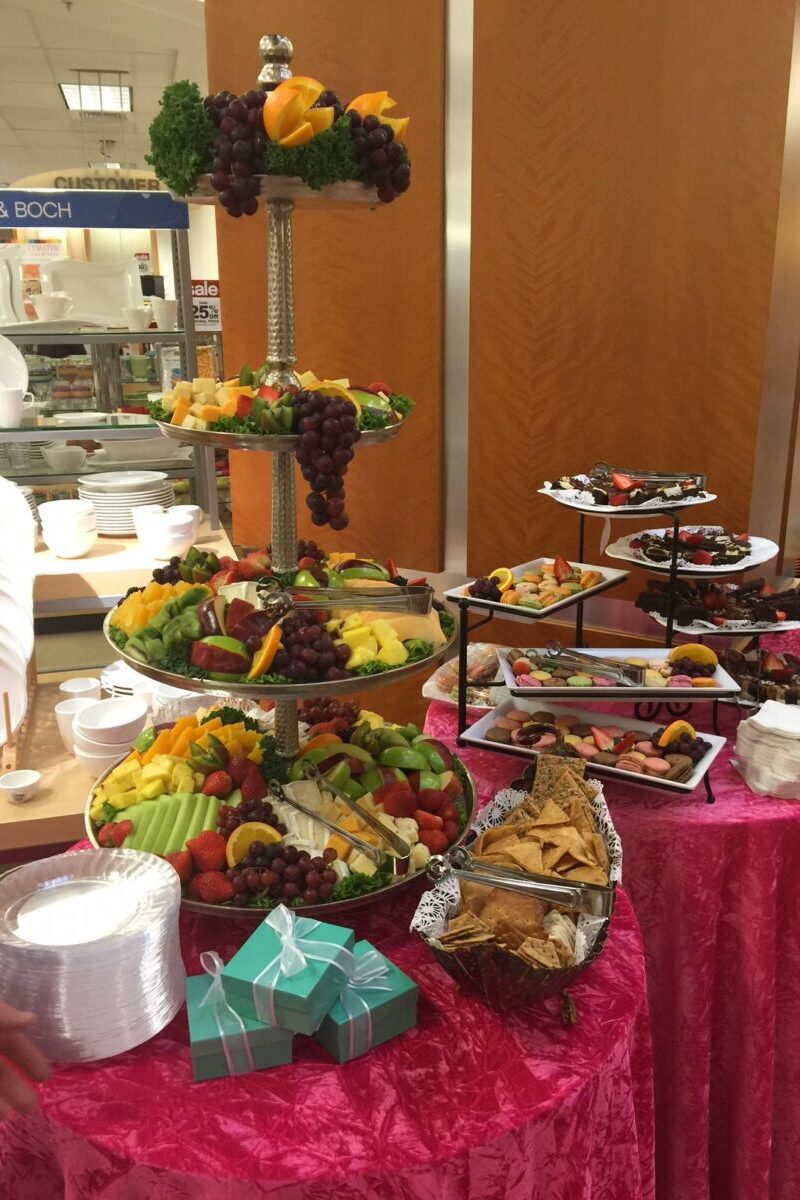 With wedding catering, event catering, corporate catering, and all other catering services available, our hometown caterers are here to help with amazing meals and even better service. At Chef's Catering, we've provided breakfast, lunch, brunch, and dinner catering all around the Mooresville area – for families, businesses, and every sort of group sitting down to enjoy a meal together.
Wedding Catering & Rehearsal Catering for ANY Mooresville Venue!
Whether you are next to Lake Norman or out on the farm, Mooresville is full of excellent places to get hitched. No matter the size of your event, Chef's Catering can provide complete wedding catering – including Hors D'oeuvres, dinner, carving stations, dessert, and more. For a weight from your shoulders, we can collaborate with you to create the perfect menu, cater the event, and will take care of anything that may come up along the way.
Corporate Event Catering in Mooresville, NC
Adjacent to bustling Charlotte and the beautiful Lake Norman, Mooresville, NC is a great place to host a corporate event. Catering to office buildings, clubhouses, and all other event spaces, our corporate catering services are available for on-the-spot meals wherever business is being conducted.
Other Party Catering & Event Catering in Mooresville, NC
For birthdays, anniversaries, retirement parties, and all other occasions – choose Chef's Catering. No matter the occasion, we will work with you to create the best meal, happy hour, or weekend full of food and fun. As professional caterers with a stellar reputation, you know your menu is in good hands with us.
Mooresville Meal Catering For

ANY

Gathering:
Breakfast Catering
Brunch Catering
Lunch Catering
Dinner Catering
BBQ Catering
Carving Stations
Hors D'oeuvres
Buffet Catering
Ready to get started? Contact us today to schedule Chef's Catering for your next event in Mooresville, NC, Iredell County, or surrounding areas.