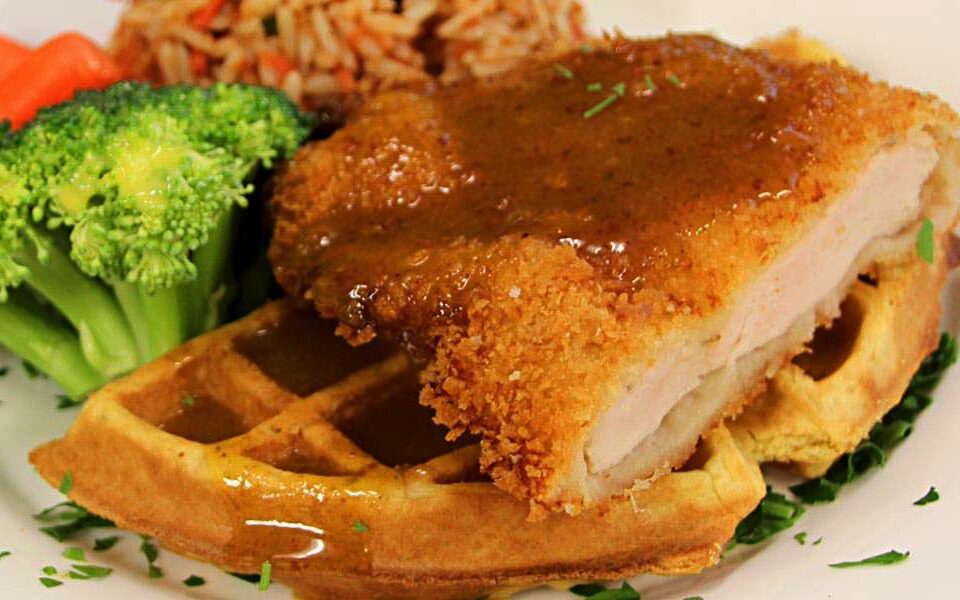 How much better is an event when the food is flavorful, enticing to look at, and served professionally? High-quality catering services can make all the difference at weddings, corporate lunches, and other celebrations.
Chef's Catering provides first-class wedding catering services, corporate catering services, and other party and event catering services in Midland, NC. Our team will work with you to craft a menu and culinary experience that suits your guests' needs and your event's style.
Wedding Catering & Rehearsal Catering for Any Midland, NC Venue!
It's easier to get excited about your wedding day when you know your food and beverage needs are handled. With our wedding catering services, we'll bring the vision you have of your special day to life.
We offer catering collections that range from elegant sit-down meals for hundreds of guests to backyard barbecue buffets for your closest friends and family. Our caterers can personalize your menu and bar package to ensure it perfectly complements your Midland wedding and rehearsal dinner.
Corporate Event Catering in Midland, NC
Are you looking to impress your clients or show your employees you value them? Chef's Catering's corporate catering services can help. We offer various corporate event catering options to suit your meeting, conference, or other work events.
Other Party Catering & Event Catering in Midland, NC
We can take the magic of a wedding meal and the professionalism of corporate dining and bring them to any event you're planning in Midland. Our event catering services are versatile and comprehensive. We offer custom menus, waitstaff, and even supply rentals for themed parties, picnics, dinner celebrations, and more.
Midland, NC Meal Catering for:
Breakfast Catering
Brunch Catering
Lunch Catering
Dinner Catering
Carving Stations
Hors D'oeuvres
Buffet Catering
Box Lunches
And MUCH MORE!
Let us help you bring your next event in Midland together with ease. Reach out to Chef's Catering to get started today!