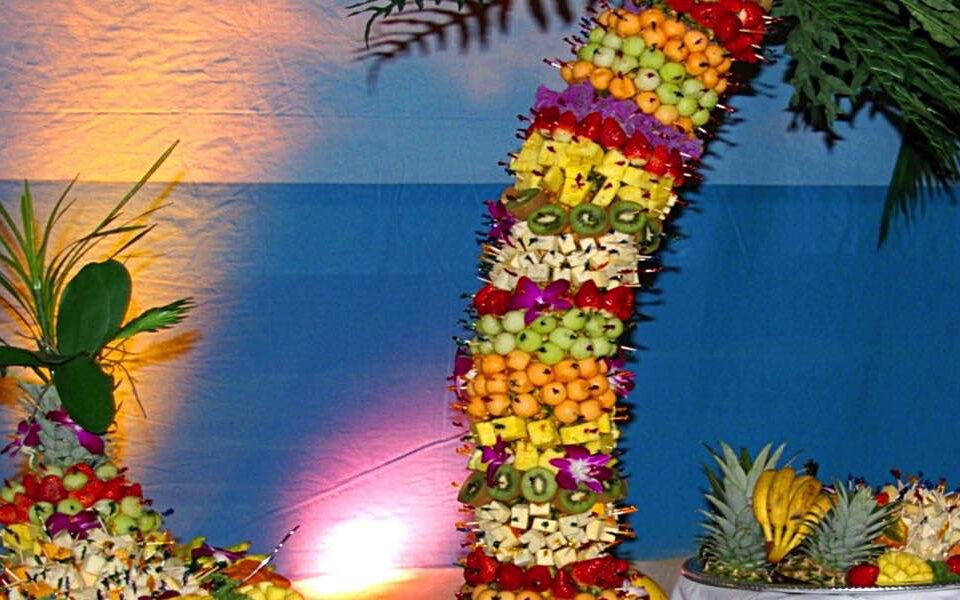 The same things that make wedding catering services great are what make corporate catering services and other event catering services great, too—a unique, delicious menu, a gorgeous food and beverage display, and excellent service.
At Chef's Catering, we provide all those things and more with our Kings Mountain catering services. Flavor, style, and value are our pillars, so we'll deliver them all to your event.
Wedding Catering & Rehearsal Catering for Any Kings Mountain, NC Venue!
Our wedding catering services and rehearsal dinner catering services are ideal for weddings of all sizes and styles in Kings Mountain.
Make things quick and easy by choosing one of our pre-designed catering collections. Or, for something more custom, you can work with our caterers to create a menu with personalized drinks, Hors D'oeuvres, entrees, sides, and desserts.
Corporate Event Catering in Kings Mountain, NC
Chef's Catering offers corporate catering services that are just as customizable and exceptional as our wedding catering options. We can work with your budget, timeline, and other needs to coordinate, organize, and deliver mouthwatering food that impresses your clients and employees.
Whether you want quick boxed lunches or a full lunch buffet, we have corporate event catering options for every scenario.
Other Party Catering & Event Catering in Kings Mountain, NC
Our caterers can make any event you're hosting in Kings Mountain one of a kind with our party catering and event catering services. Whatever theme or style you have in mind, share it with our team, and we can plan the menu of your dreams.
From extravagant birthday parties to casual backyard barbecues, there's no occasion too big or too small for us!
Kings Mountain, NC Meal Catering for:
Breakfast Catering
Brunch Catering
Lunch Catering
Dinner Catering
Carving Stations
Hors D'oeuvres
Buffet Catering
Box Lunches
And MUCH MORE!
Contact Chef's Catering today for all your Kings Mountain wedding, corporate, party, and event catering needs!