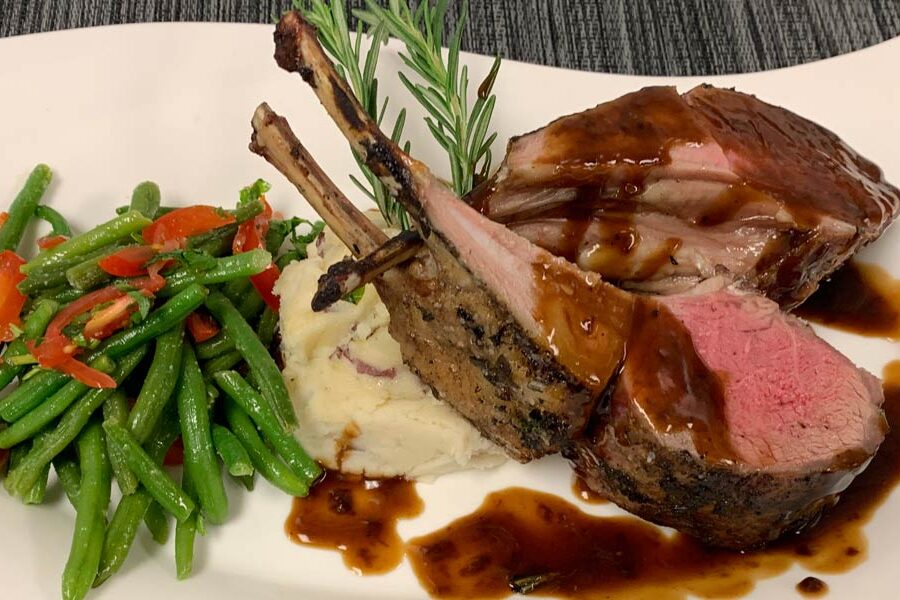 Serving the entire Cornelius, NC area, our caterers provide 5-star professional catering services including wedding catering, corporate catering, and other event catering. With decades of experience and hundreds of happy customers throughout the years, Chef's Catering is a local catering company for parties, BBQs, and events of all shapes and sizes.
Wedding Catering & Rehearsal Catering for Any Cornelius, NC Venue!
Offering total wedding catering services, our team can help with any wedding meal – whether it's just dinner or an entire weekend of delicious food. Chef's Catering has been lucky enough to provide Hors D'oeuvres, buffet catering, and dinner catering in nearly every corner of Cornelius. From Brick Row to the Sweet Magnolia Estate, Waterford Hall, and beyond – we can help create the perfect menu and meal for your special day.
Corporate Event Catering in Cornelius, NC
Whether you're out on the golf course or you're hosting clients in town, Chef's Catering provides corporate event catering for every Cornelius, NC venue. From simple lunch catering to blow-out conferences and industry events, our local corporate catering company will deliver a great meal with unparalleled professionalism.
Other Party Catering & Event Catering in Cornelius, NC
So what are you celebrating? Chef's Catering provides professional catering services for all events in the Cornelius, NC area. Including anniversaries, retirement parties, birthdays, and more, our company has catered events for all occasions – from casual holiday get-togethers to decadent private affairs. Whatever type of event or party you are hosting, we'd love to provide you with great food and better service.
Cornelius, NC Meal Catering For:
• Breakfast Catering
• Brunch Catering
• Lunch Catering
• Dinner Catering
• BBQ Catering
• Carving Stations
• Hors D'oeuvres
• Buffet Catering
• Box Lunches & MUCH MORE!
For weddings, corporate events, and parties of every capacity, please contact us today to get started on a great experience with Chef's Catering.